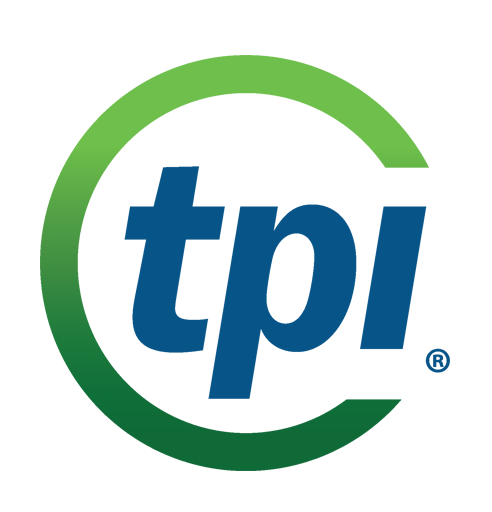 Steven C. Lockard
Chairman of the Board and Director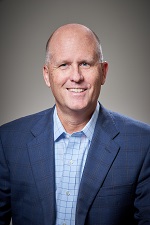 Steve joined TPI in 1999, became our CEO in 2004, led the company's Initial Public Offering in 2016, and moved to the Chairman role in May of 2020. 


After 10 years, Steve concluded his service as a board member and past board Chairman of the American Wind Energy Association (AWEA). In 2020, he served on the transition board and led the CEO search committee as AWEA merged into the newly created American Clean Power Association (ACPA). 


Steve serves as Chairman of the board of Keystone Tower Systems, an innovative manufacturer of wind turbine towers. He is an Operating Partner with Angeleno Group, an equity investment firm that provides growth capital for next generation clean energy and natural resources companies. Mr. Lockard also serves as an Executive in Residence at the W.P. Carey School of Business at Arizona State University.


Prior to joining TPI, Steve spent 15 years in the electronics manufacturing sector including serving as Vice President of Satloc, Inc., a supplier of precision GPS equipment. He was Vice President of marketing and business development and a founding officer of ADFlex Solutions, Inc., a NASDAQ- listed international manufacturer of electrical interconnect products. Earlier in his career Steve held several marketing and management positions at Rogers Corporation. Steve holds a B.S. in Electrical Engineering from Arizona State University.
Paul G. Giovacchini
Lead Independent Director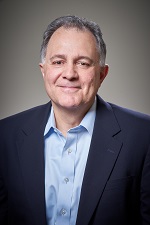 Mr. Giovacchini currently serves as our Lead Independent Director. Mr. Giovacchini served as Chairman of our board of directors from 2006 to May 2020. Mr. Giovacchini is currently an independent consulting advisor to Landmark Partners, Inc. Prior to 2014, he served as a Principal of Landmark Partners, Inc. since 2005. Mr. Giovacchini has been investing in privately held companies on behalf of institutional limited partnerships since 1987. Mr. Giovacchini holds an A.B. in Economics from Stanford University and an M.B.A. from Harvard University.

Chair of the Compensation Committee
William E. Siwek
President & CEO, Director
William (Bill) Siwek has served as President since May 2019 and assumed the role of Chief Executive Officer and was elected to the Board of Directors in May 2020. Bill started with TPI as our Chief Financial Officer in 2013. From September 2012 to September 2013, Bill served as the Chief Financial Officer for T.W. Lewis Company, an Arizona-based real estate investment company.  From May 2010 until September 2012, he was an independent consultant assisting companies in the real estate, construction, insurance and renewable energy industries. Bill served as Executive Vice President and Chief Financial Officer of Talisker Mountain, Inc., from January 2009 to April 2010 and he was President and Chief Financial Officer of the Lyle Anderson Company from December 2002 to December 2008. Bill spent 18 years, from September 1984 to May 2002, with Arthur Andersen where he became a Partner in both Audit and Business Consulting Divisions. Bill holds B.S. degrees in Accounting and Economics from University of Redlands. He is a certified public accountant. 
Executive Sponsor, IDEA Council
Jayshree Desai
Director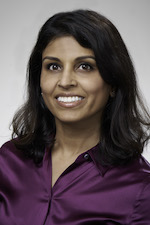 Jayshree Desai has served as a member of our board of directors since 2017. Jayshree is Chief Financial Officer for Quanta Services with oversight of the company's finance and accounting, M&A, treasury and IT functions. Prior to being the CFO, Desai held the position of Chief Corporate Development Officer. As CCDO, Desai oversaw all M&A opportunities and treasury transactions.


Prior to joining Quanta, Desai was president of ConnectGen, LLC, a private-equity backed developer of utility-scale wind energy, solar energy and battery storage projects. From 2010 to 2018, she was the Chief Operating Officer of Clean Line Energy Partners LLC, an independent developer of high voltage transmission lines to bring renewable energy to market.  Before Clean Line, Desai served as the Chief Financial Officer of EDP Renewables North America (EDPR NA), where she co-led the company through multiple recapitalizations, including the sale of EDPR NA's predecessor company to the Goldman Sachs Group, Inc., the subsequent sale in 2007 to Energias de Portugal for $2.7 billion and the $2.4 billion initial public offering of EDP's renewable energy subsidiary in 2008.


Desai holds a Master of Business Administration from the Wharton School of the University of Pennsylvania and a Bachelor of Arts degree in Business Administration, Management Information Systems from the University of Texas at Austin.
Chair of the Audit Committee
Philip J. Deutch
Director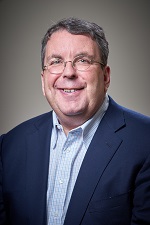 Mr. Deutch has served as a member of our board of directors since 2007. He is a Partner at NGP Energy Capital Management, L.L.C. (NGP). Founded in 1988, NGP has a family of private equity investment funds with $20 billion of cumulative equity commitments organized to make equity investments to the energy industry.  Mr. Deutch founded NGP Energy Technology Partners (NGP ETP) in 2005 and has been investing in the energy technology sector since 1997. He heads NGP Energy Technology Partners III, which invests in companies with products, services, or technologies in the areas of renewable energy, power, energy storage, environmental, energy efficiency and transportation.
From 2015 to 2018,  Mr. Deutch was Partner, COO, and President of Social Capital, a $1.8 billion Silicon Valley-based investment firm, where he helped launch SC Public Equity Partners and Social Capital Hedosophia Holdings Corp. (NYSE:IPOA). From 1997 to 2004, he was Managing Director at Perseus, L.L.C., where he led or co-led the firm's energy investing activities and was a member of the firm's Executive Committee. At Perseus, Mr. Deutch helped launch Perseus CDO I Limited, Perseus Acquisition-Recapitalization Fund, and Perseus-Soros Biopharmaceutical Fund, L.P. From 1986 to 1988, he was a financial analyst in the Mergers & Acquisition Department of Morgan Stanley & Co., Inc. 
Mr. Deutch is a board member of Form Energy Inc., Voltus Inc., Community Energy Inc., TPI Composites Inc. (NASDAQ:TPIC) and Switchback II Corporation (NYSE: SWBK-UN).  He is a former board member of, among other companies, American Wind Capital, Beacon Power, Evergreen Solar, Renewable Energy Group (NASDAQ:REGI), and SatCon Technologies. He is a member of the External Advisory Board of the MIT Future of Storage Study, the Board of Governors of the Folger Shakespeare Library and the Board of Trustees of the Menlo School. He previously served on the Boards of the International Center for Women, the Washington Performing Arts Society and Capital for Children.
Mr. Deutch holds a J.D. with distinction from Stanford Law School and a B.A. in Economics from Amherst College, where he was elected a member of Phi Beta Kappa.


Member of the Nominating and Corporate Governance Committee
Bavan Holloway
Director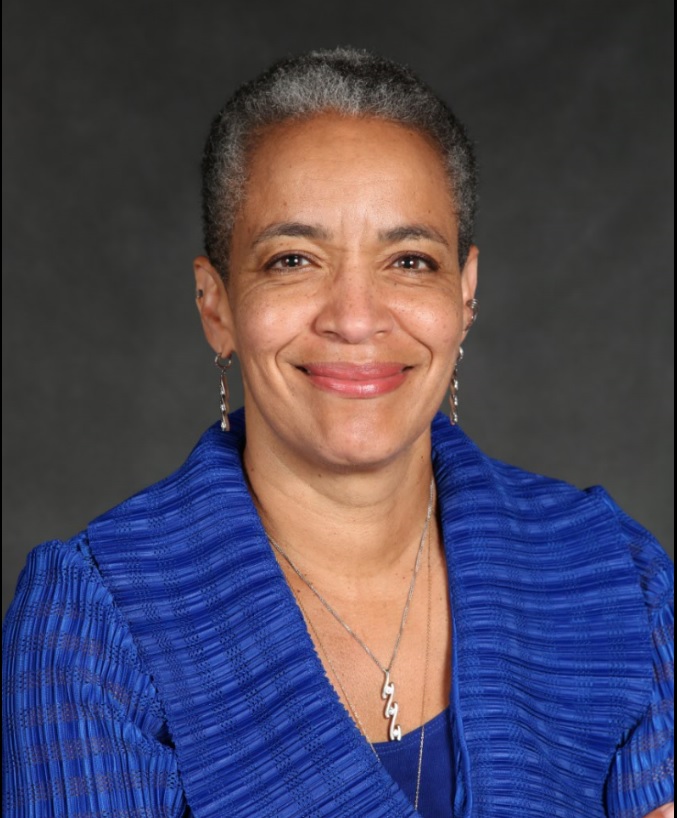 Bavan Holloway joined our Board of Directors in September 2020. Bavan brings 30 years of finance and audit experience in complex and regulated industries to the boardroom. Until her retirement in April 2020, Bavan held the position of Vice President of Corporate Audit for Boeing. Previously, she held various executive positions in finance at Boeing. Prior to joining Boeing in May 2002, Bavan spent 16 years at KPMG LLP primarily serving investment services, broker dealer, and financial clients in Chicago and New York. She currently serves on the Boards of Directors of T-Mobile US, Inc. (Nasdaq: TMUS) and Callaway Golf Company (NYSE: ELY). She also serves on the board of directors of the YWCA Seattle/King/Snohomish, including board secretary and member of the audit and finance committees. Bavan previously served on the boards of Special Olympics of Washington and the Institute of Internal Auditors – North America. Bavan has earned a number of awards and honors throughout her career, including a Black Engineer of the Year Special Recognition Award in 2019; a National Achievement in Industry Award from the National Association of Black Accountants in 2013; and a Women of Achievement Award from Legal Momentum in 2013. Bavan is a certified public accountant, a certified internal auditor, a chartered global management accountant, and is certified in risk-management assurance. She has a bachelor's degree in business administration from the University of Tulsa (May 1986) and a master's degree in financial markets and trading from the Illinois Institute of Technology (May 1997).

Member of the Audit Committee
Member of the Compensation Committee
Linda P. Hudson
Director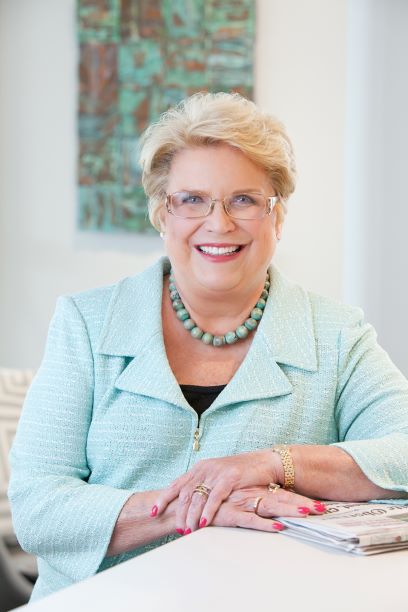 Linda Hudson joined our Board of Directors in August 2020. Linda previously served as a director of Southern Company and is currently a director on the boards of Bank of America and Trane Technologies (formerly Ingersoll Rand). She serves on the non-profit executive board of the University of Florida Foundation. Linda retired as the Chairman and CEO of The Cardea Group in February 2020. She previously retired as president and CEO of BAE Systems, Inc. in January 2014 where she led a global defense, aerospace, and security company with $13 billion in annual revenue. Prior to becoming BAE Systems, Inc CEO, Linda was president of BAE Systems' Land & Armaments operating group. Before joining BAE Systems, she served for seven years as an officer and vice president of the General Dynamics Corporation and was president of General Dynamics Armament and Technical Products. Linda held a variety of senior management positions in engineering, production operations, program management, and business development during a period of significant consolidation in the defense industry. Selected to receive the USO's 2011 Woman of the Year Distinguished Service Award for her tireless commitment to the military and their families, Linda has received numerous accolades and recognitions for her professional accomplishments and philanthropic activities. A graduate of the University of Florida, Linda received her bachelor's degree in systems engineering with honors. She holds an honorary doctorate in engineering from Worcester Polytechnic Institute and an honorary doctorate in science from the University of Florida. In 2019 Linda was inducted into the National Academy of Engineering.
Chair of the Nominating and Corporate Governance Committee
James A. Hughes
Director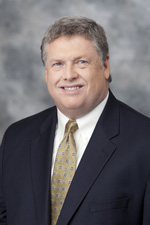 Mr. Hughes has served on our board of directors since October 2015. He is the Managing Partner of EnCap Investments focusing on investments in the energy transition. EnCap is a venture capital investment manager based in Houston, Texas. Mr. Hughes was previously the CEO and Managing Director of Prisma Energy, LLC, a private entity focused on investments in energy storage which was acquired by EnCap in 2019. He previously served as the Chief Executive Officer of First Solar, Inc., from May 2012 to June 2016 and served as a member of First Solar, Inc.'s board of directors from May 2012 until September 2016. Prior to serving as the Chief Executive Officer of First Solar, Inc., he served as the company's Chief Commercial Officer from March 2012 to May 2012. Prior to joining First Solar, Inc., Mr. Hughes served as Chief Executive Officer and Director of AEI Services, LLC from October 2007 until April 2011. From 2004 to 2007, he engaged in principal investing with a privately held company based in Houston, Texas. Prior to that, he served as President and Chief Operating Officer of Prisma Energy International from 2002 to 2004. Mr. Hughes currently serves as a corporate director of Alcoa Corporation, Eos Energy Storage, and PNM Resources. He is the former chairman and serves as a director of the Los Angeles Branch of the Federal Reserve Bank of San Francisco. Mr. Hughes holds a J.D. from the University of Texas at Austin School of Law, a Certificate of Completion in international business law from Queen Mary's College, University of London and a Bachelor's degree in Business Administration from Southern Methodist University.
Member of the Audit Committee
Tyrone Michael ("TJ") Jordan
Director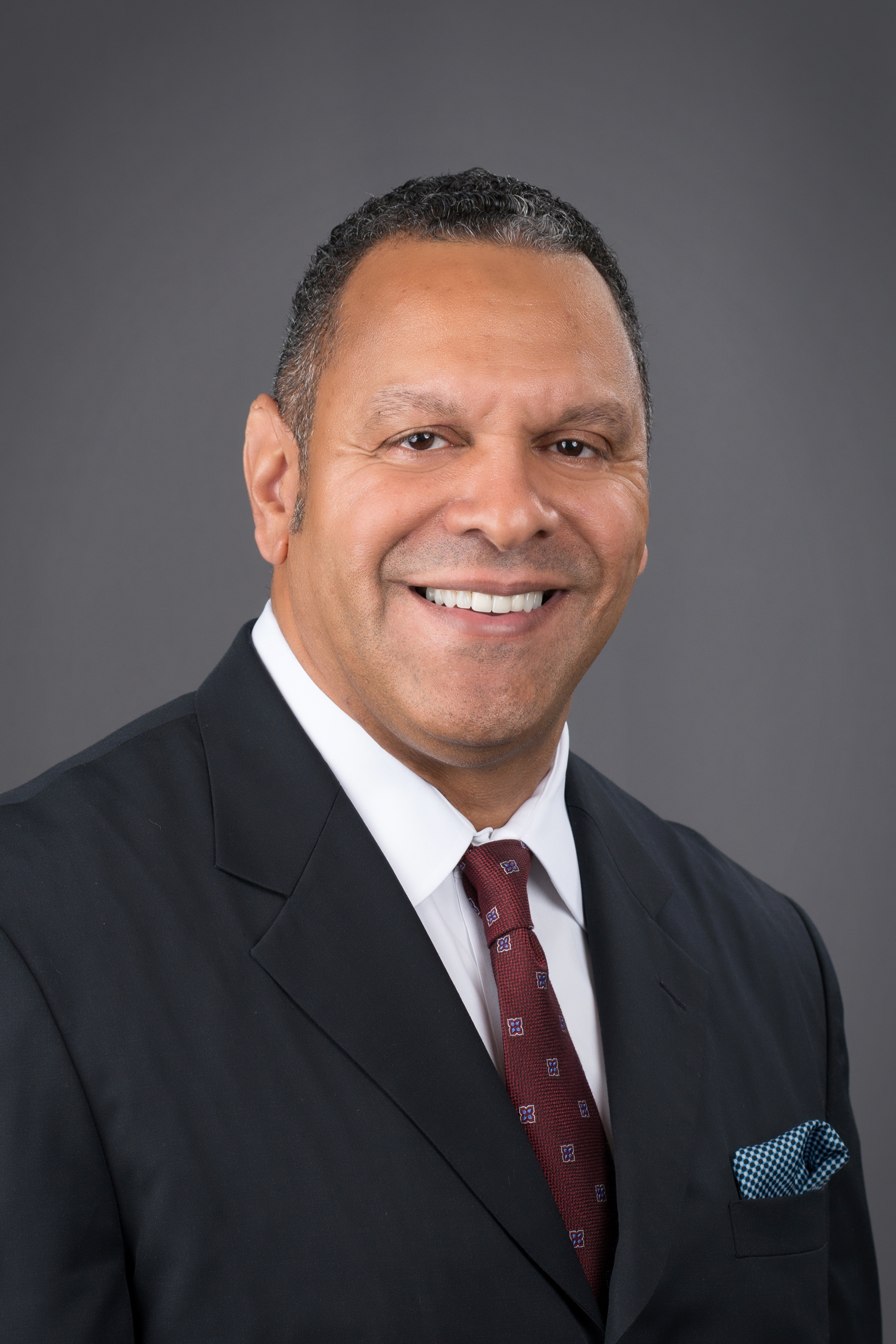 TJ Jordan has served as a member of our board of directors since 2019. He is the former President and Chief Operating Officer of DURA Automotive Systems. In this role he was responsible for all strategic growth and operational initiatives across the global enterprise which included operations in countries spanning Asia, Europe, North America and South America. DURA is a leading tier one supplier of electric/hybrid systems, advanced driver-assistance systems, mechatronics, lightweight structural systems and luxury trim systems for all premier automotive brands. Under his leadership, DURA instituted new electric vehicle/hybrid smart technologies and an operational excellence transformation strategy to ensure the efficiency and flexibility needed to thrive during the next technological period of mobility evolution.
Mr. Jordan joined DURA in 2015 following a career of more than three decades, which included leadership roles with General Motors and United Technologies Corporation. During his 25-year tenure with General Motors, which included living internationally in Brazil, China and Mexico, he held positions of increasing responsibility in operations, purchasing, technology, business development, strategy, mergers and acquisitions, and engineering. His most recent role there was Executive Vice President, Global Operations and Customer Experience. Mr. Jordan also served for five years with United Technologies Corporation in leadership roles that included Senior Vice President, Global Operations and Supply Chain.
He received his Executive Aerospace & Defense Master of Business Administration (ADMBA) in Operations, Strategy & Finance from the University of Tennessee, a degree in Pre-Law from Eastern Michigan University and a degree in Industrial Engineering Technology from Purdue University. Mr. Jordan also currently serves on the Boards of Directors of Oshkosh Corporation, Trinity Industries, Inc., Cooper Tire & Rubber Company, and on the Dean's Advisory Board of the College of Business of Eastern Michigan University.  He is the founder of the Beatrice Cozetta Jordan Scholarship, co-founder of the Henry Elbert Harden Scholarship and the Tyrone M. & Sherri L Jordan Endowment Fund.
Member of the Nominating and Corporate Governance Committee
Member of the Compensation Committee
Andrew Moir
Director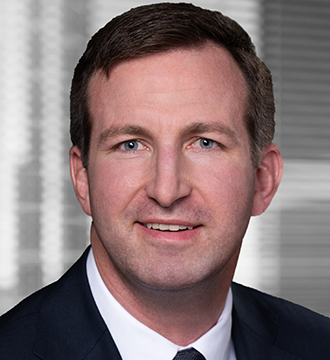 Andrew Moir joined our Board of Directors as Director in June 2022. Mr. Moir is a senior vice president of Oaktree Capital Management's Power Opportunities investment strategy. He is involved in all aspects of the group's investment activities, including identifying potential investment opportunities, executing transactions and portfolio company oversight. Mr. Moir currently serves as a board observer of Montrose Environmental Group (NYSE: MEG) and Universal Plant Services. He previously served on the boards of Fidelity Building Services Group, Horizon Solar Power, Riggs Distler, Saber Power Services, Ten K Solar, The Kirlin Group, Trench Plate Rental Co. and Vac-One Services. He was also a board observer of GoodCents Holdings and Solomon Corporation. Prior to joining Oaktree in 2013, Mr. Moir was at Moelis & Company, where he focused on executing M&A and capital markets transactions across multiple industries. Mr. Moir graduated cum laude with distinction from Yale University with a B.S. (Intensive) in chemistry and attended Stanford University for graduate studies in physical chemistry where he conducted research on novel solar cell technologies.

Member of the Compensation Committee