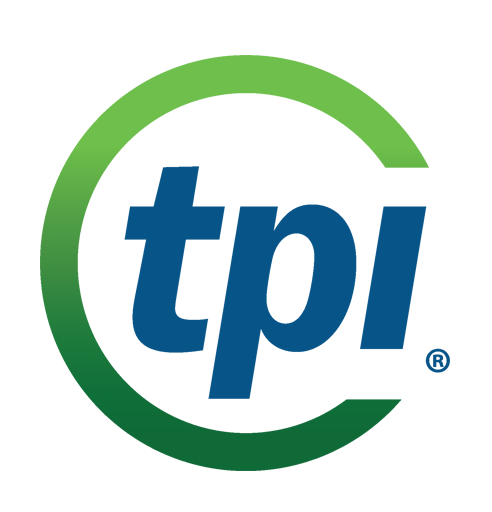 Integrity is one of our Core Values and it guides our associates while conducting TPI's business and performing our daily activities. TPI operates in multiple regions around the world with different cultural and business norms, yet we follow the highest ethical standards.[1]

Code of Conduct and Anti-Corruption
Our Code of Business Conduct & Ethics (Code) sets the tone regarding ethical behavior. The Code covers conflicts of interest, confidentiality, preventing workplace harassment, human rights, and anti-corruption, among others. TPI's Board, in conjunction with its Audit Committee, is responsible for administering the Code, and has delegated day-to-day responsibility for applying and interpreting the Code to TPI's Office of the General Counsel. The Code and our separate Foreign Corrupt Practices Act and Anti-Corruption Policy (FCPA) inform associates on anti-corruption practices and expressly prohibits direct and indirect payments that violate applicable anti-corruption laws. All TPI associates receive annual training on both the Code and the FCPA Policy in their local language. These mandatory compliance trainings are also linked to leadership performance plans. TPI has also implemented internal compliance mechanisms and processes to ensure adherence with both the UN Global Compact Principles and the OECD guidelines for Multinational Businesses.

Respect for human rights is also embedded throughout the culture at TPI. Human Rights protections are included within the Code, our supplier code of conduct , and our human rights policy highlights TPI's explicit respect for internationally recognized human rights as established in the Universal Declaration on Human Rights and the International Labour Organization's Core Conventions. This includes our commitment to prohibiting forced and child labor, and to promoting workplace safety, freedom of association and collective bargaining, and diversity, equity, and inclusion (DE&I). We also expect our associates and suppliers to abide by this policy to ensure respect for human rights in all our business dealings.

Board and Executive Oversight
TPI's Board represents our most senior governance body for the Company. Ten members currently sit on the Board. In 2022, we increased the percentage of female members to 30% and ethnically diverse members to 30%. It is our goal to achieve 33$ female and ethnically diverse board members by the end of 2023. Members of the Board comprise three committees: the Audit Committee oversees fraud prevention and compliance, the Compensation Committee oversees director and executive compensation, and the Nominating and Governance Committee (NGC) oversees ESG, IDEA, and Board composition. Oversight for our strategies and activities related to ESG matters falls under the responsibilities of the NGC, alongside the leadership team. Our Board delegates responsibility for ESG to our CEO who manages impacts and activities alongside our senior leadership team.

To help align our compensation and ESG strategies, we have developed ESG targets, which are included in our executive compensation plans. These ESG targets include safety enhancement, IDEA, and waste reduction goals.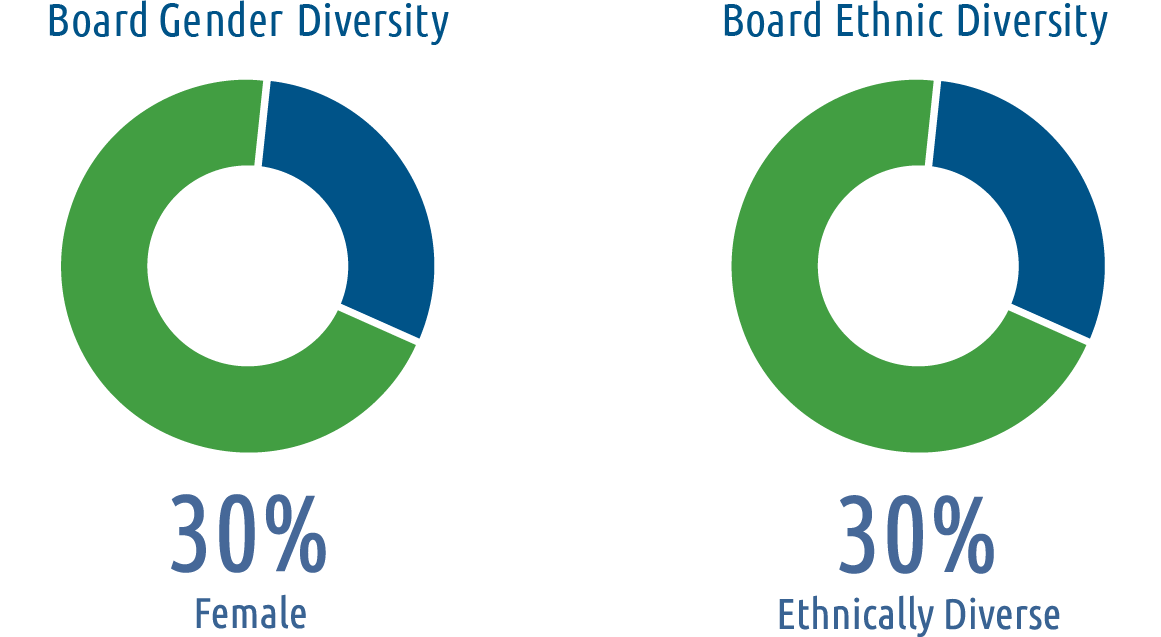 Enterprise Risk Management
TPI has developed and implemented an Enterprise Risk Management (ERM) framework to identify and evaluate risks that may threaten the achievement of our strategic business objectives. Many of these risks are quantifiable and controllable, but others are complex and difficult to predict (e.g., geopolitical uncertainty, pandemics). Many of our strategic business objectives are centered around traditional business goals such as revenue and profitability but given the nature of TPI in the renewable energy sector, it is imperative we continue to lead and set the "ESG Gold Standard."

We have prioritized our top enterprise risks and developed comprehensive action plans to help mitigate potential impact to our organization. The status of our action plans is reviewed quarterly by our senior leadership team and is reviewed, at least annually, by our Board.


External Certifications
We have implemented management systems at each of our manufacturing facilities according to the international standards for quality, environment, and health and safety, ISO 9001, ISO 14001, and ISO 45001, respectively. We perform internal audits and have annual third-party surveillance audits performed to maintain our certifications as well as ensure regulatory compliance. We aspire to have all manufacturing facilities certified.

Furthermore, both of our facilities in Türkiye have obtained ISO 50001 (Energy Management) and ISO 27001 (Information Security) certifications. Our Rhode Island and Juarez Automotive facilities have also obtained IATF 16949 (Quality) certification. Rhode Island also obtained ISO/IEC 17025 (Testing Calibration) certification. Our certifications are found on our website.

Additionally, we require our top global raw material suppliers to maintain a Quality Management System (QMS), Quality Assurance (QA), or Product Quality plan compliant with ISO 9001, in accordance with industry standards and TPI's customers' requirements. To ensure compliance, we audit our largest global raw material suppliers to ensure consistency and standardization throughout the value chain; please see section 6 below for more information.


Ethics Reporting and Monitoring
Associates are encouraged to report all concerns either directly or anonymously, through multiple reporting tools including the "Ethics Hotline," which is operated by an independent third-party provider. Associates receive ongoing training and communication about how to report concerns, each TPI location displays posters in the local language on ethics reporting, and the intranet prominently displays reporting tools for associates. Any reports submitted to the Ethics Hotline are only accessible by the Office of the General Counsel and Audit Committee Chairperson in order to protect the reporter's identity. All reports regarding a procedural, ethical, or policy concern are taken seriously and investigated promptly by the human resources department, the internal audit department, the internal legal department or an external law firm, depending on the nature of the concern. TPI has a strict policy prohibiting retaliation against any associate that reports concerns.

TPI actively monitors and audits internal compliance with its Code of Conduct. Monitoring and audit activities include, but are not limited to, periodic testing of the Ethics Hotline, as well as financial, operational, and informational technology audits to assess the effectiveness of TPI's internal control environment.


Information Security
We are committed to safeguarding our critical information assets and data and have implemented a defense-in-depth strategy based upon the NIST Cybersecurity Framework. We conduct annual risk assessments to identify and evaluate information security risks and develop and implement mitigation strategies to proactively respond to these risks. We also undergo an annual cyber security audit conducted by a reputable external agency, reinforcing our commitment to maintaining robust cyber security measures. We believe all of our associates are responsible for ensuring a robust information security program; therefore, we provide onboarding as well as annual refresher information security training to our associates. Information security updates are provided regularly to our senior leadership team and are communicated to our Board of Directors, via the Audit Committee, quarterly.


[1] Committee of Sponsoring Organizations (COSO): Internal Control – Integrated Framework (2013), https://www.coso.org/Pages/ic.aspx
[2]https://www.tpicomposites.com/resources/ehs-quality-certificates/