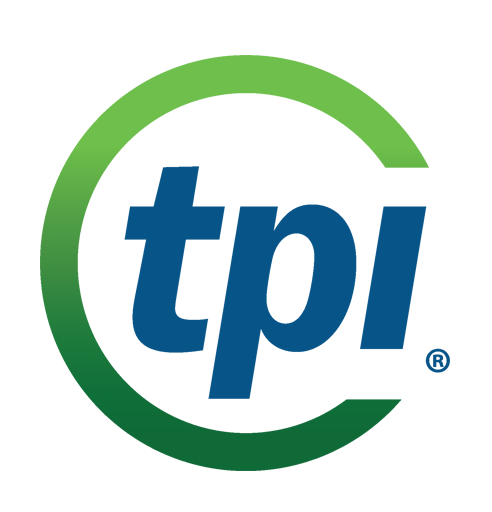 William E. Siwek
President & CEO, Director
William (Bill) Siwek has served as President since May 2019 and assumed the role of Chief Executive Officer and was elected to the Board of Directors in May 2020. Bill started with TPI as our Chief Financial Officer in 2013. From September 2012 to September 2013, Bill served as the Chief Financial Officer for T.W. Lewis Company, an Arizona-based real estate investment company.  From May 2010 until September 2012, he was an independent consultant assisting companies in the real estate, construction, insurance and renewable energy industries. Bill served as Executive Vice President and Chief Financial Officer of Talisker Mountain, Inc., from January 2009 to April 2010 and he was President and Chief Financial Officer of the Lyle Anderson Company from December 2002 to December 2008. Bill spent 18 years, from September 1984 to May 2002, with Arthur Andersen where he became a Partner in both Audit and Business Consulting Divisions. Bill holds B.S. degrees in Accounting and Economics from University of Redlands. He is a certified public accountant.


Executive Sponsor, IDEA Council
Ryan Miller
Chief Financial Officer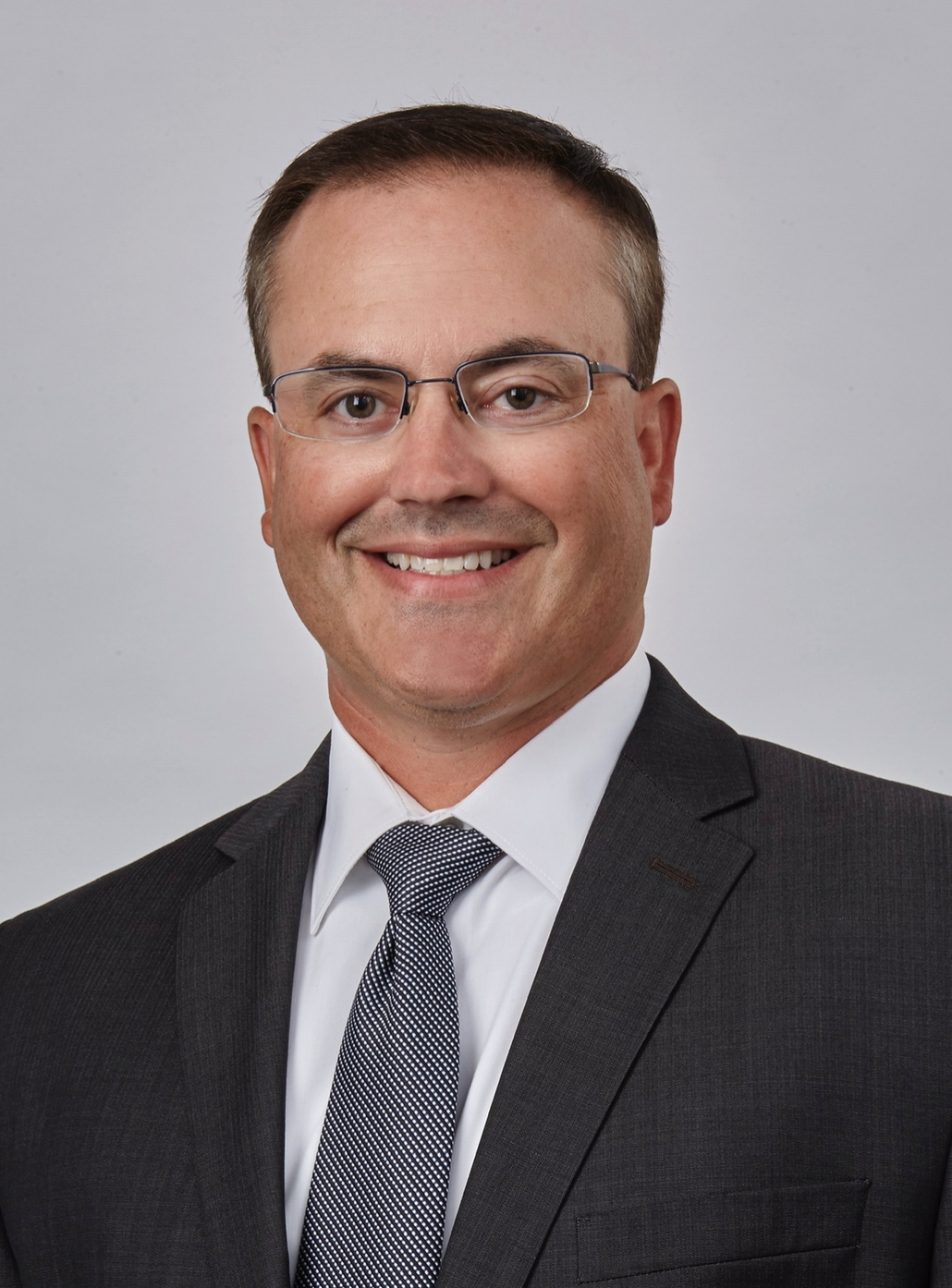 Ryan Miller joined TPI as Chief Financial Officer in May 2022. Prior to joining TPI, he was the Vice President and Chief Financial Officer of the Avionics Division of Collins Aerospace from November 2018 to February 2022. Mr. Miller served as the Vice President and Controller of the Commercial Systems Division of Rockwell Collins from April 2017 to November 2018 and Vice President, Investor Relations from October 2013 to April 2017. He served in various financial leadership roles at Rockwell Collins prior thereto and worked for Deloitte & Touche LLP as an audit manager. Mr. Miller holds a Bachelor of Arts degree in Accounting from the University of Northern Iowa and a Master of Business Administration from the University of Tennessee.
Deane Ilukowicz
Chief People Officer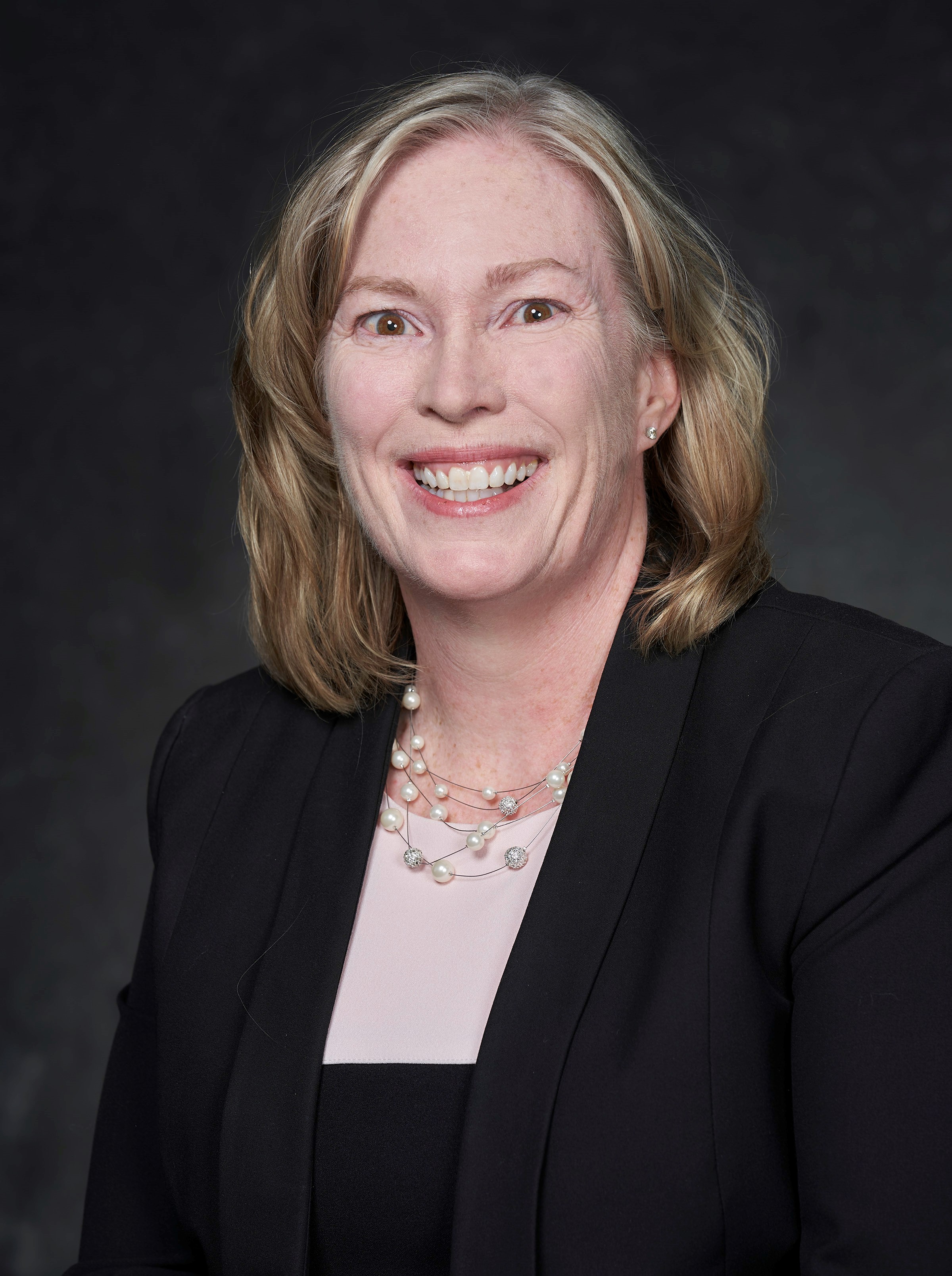 Deane Ilukowicz has recently been promoted to the role of Chief People Officer. Ms. Ilukowicz previously held the position of Senior Vice President – Global Human Resources and prior to that, joined TPI as our Vice President of Global Human Resources in 2016. Prior to joining TPI, she was the Vice President of Organizational Effectiveness at TransUnion, Chief Human Resources Officer for Hypertherm, and held senior level roles at other financial services and manufacturing companies. Ms. Ilukowicz has an MBA from Wake Forest University and her bachelor's degree in Social and Behavioral Science from The Johns Hopkins University. She also served as a Trustee for the Community College System of New Hampshire and provides free HR Consulting to nonprofit organizations.


Executive Sponsor, IDEA Council
Neil Jones
Chief Quality Officer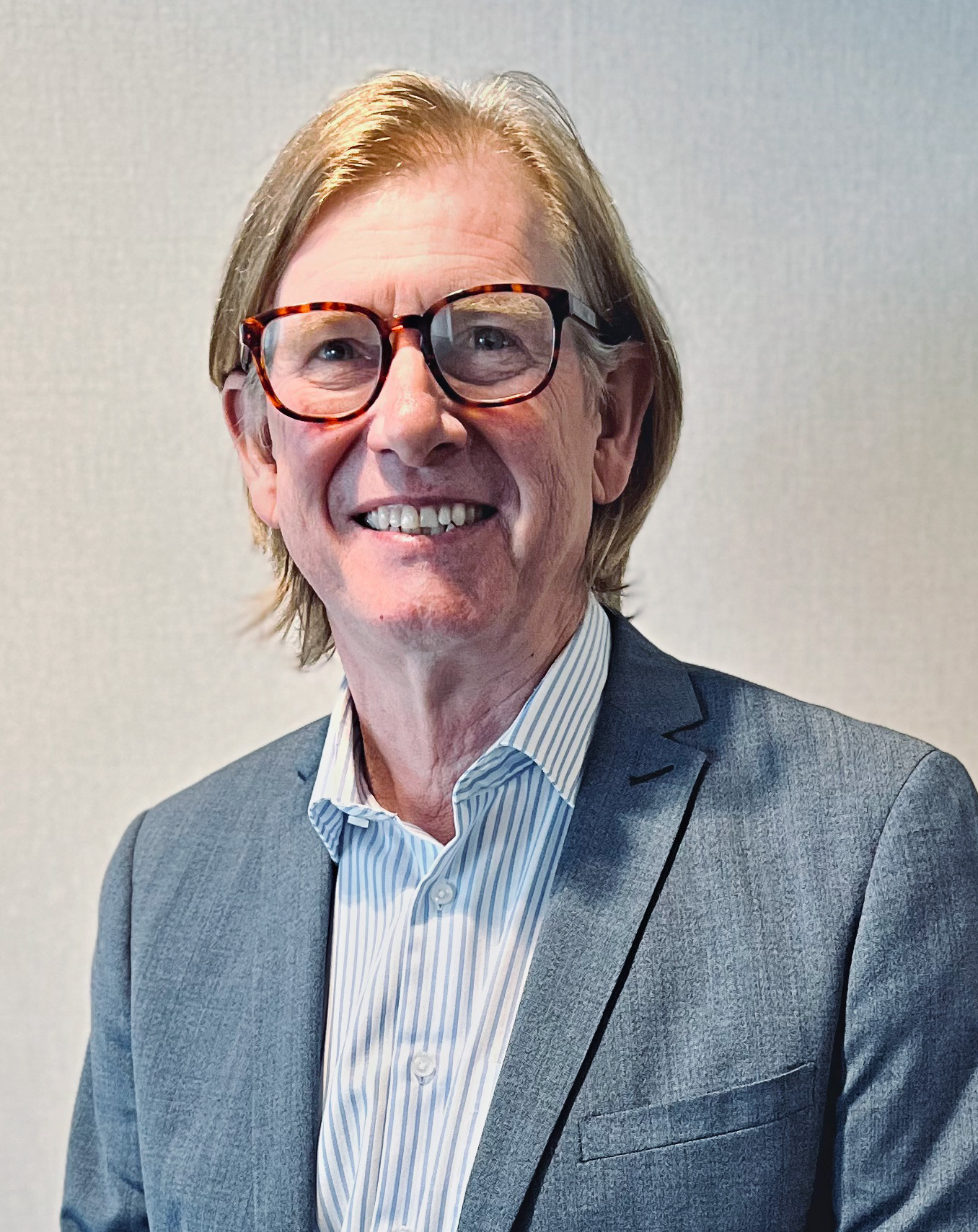 Neil Jones joined TPI in August of 2023 as Chief Quality Officer. Prior to becoming an independent adviser/consultant, Neil spent well over a decade with Vestas Wind Systems in a variety of Quality leadership roles, with the last five years as Senior Vice President - Quality, Health, Safety and Environment. While with Vestas, Neil's vision and leadership led to a significant improvement in the overall quality performance of the company, and he was instrumental in forging a strong quality culture. Before joining Vestas, Neil spent 20+ years in the Automotive Industry - nearly 2 decades at TRW Automotive later ZF Automotive with leadership roles in both the Engineering/Technology and Quality arenas - and later, in a senior quality leadership role at Eaton Automotive. Neil holds a bachelor's degree with First Class Honours in Mechanical, Electrical and Fluid Dynamics Engineering from the University of Bath, Bath England and is a Six Sigma Blackbelt.
Theo Gibson
Chief Information Officer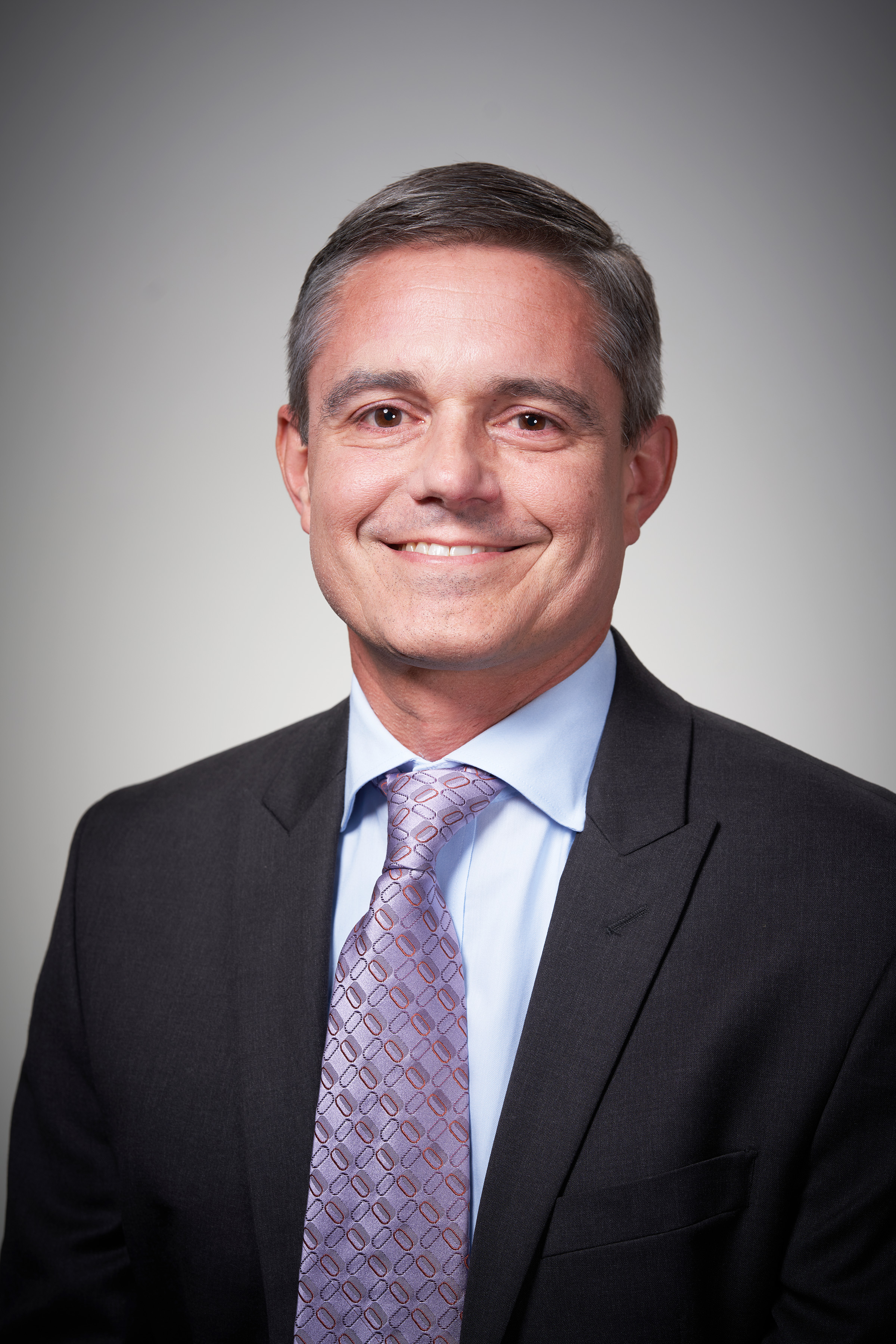 Theo Gibson joined TPI in September of 2019 as Chief Information Officer. Prior to joining TPI, Mr. Gibson spent 20 years with Honeywell. Most recently, Mr. Gibson was the Vice President of Information Technology and CIO Enterprise Applications for Corporate. Prior to this Mr. Gibson spent three years as the Vice President of IT and CIO Process Solutions. Mr. Gibson also spent two years on an expat assignment in Switzerland where he led IT for Build and EMEAI for the Aerospace Division. Prior to that, Mr. Gibson held various leadership roles in IT for multiple divisions in various locations from 1999 - 2012. Prior to Honeywell, Mr. Gibson also spent time working for Coca Cola and AMP Inc. Mr. Gibson has his Master of Science (MBA) in Management from the Georgia Institute of Technology and his BS in Industrial Engineering from West Virginia University.
Steven Fishbach
General Counsel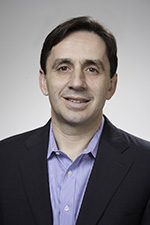 Steve Fishbach has served as our General Counsel since January 2015. Prior to joining TPI, Mr. Fishbach served as SVP, Deputy General Counsel of Global Cash Access Holdings, Inc. (NYSE: GCA) since 2009 and in various senior roles in the legal department of Fidelity National Information Services, Inc./eFunds Corporation (NYSE: FIS) from 2005 to 2008. Prior to that, Mr. Fishbach practiced corporate and securities law at Squire Sanders (now Squire Patton Boggs) and other law firms in Phoenix, Arizona. Mr. Fishbach holds a B.A. degree in American Studies from Georgetown University and a juris doctor degree from William & Mary Law School.
Adan Gossar
Chief Accounting Officer
Adan Gossar joined us as our Chief Accounting Officer in July 2020. Mr. Gossar has 20+ years of progressive global experience driving growth for companies through acquisitions, accounting, operating and international experience within public, private and multinational organizations. Prior to joining TPI Mr. Gossar was the Chief Accounting Officer for Reef Technology. Prior to his time at Reef, Mr. Gossar held the position of Corporate Controller at both Veritiv (Fortune 500®) and Allconnect Inc. Mr. Gossar also worked at AGCO (Fortune 500®), Witness Systems, PRG-Schultz, and PricewaterhouseCoopers as an external auditor. Mr. Gossar has his MBA from Georgia College & State University and a BBA in Accounting from the University of Nairobi. He is also a Certified Public Accountant, Certified Management Accountant, Certified in Financial Management and Chartered Global Management Accountant.
Lance Marram
Chief Commercial Officer, Wind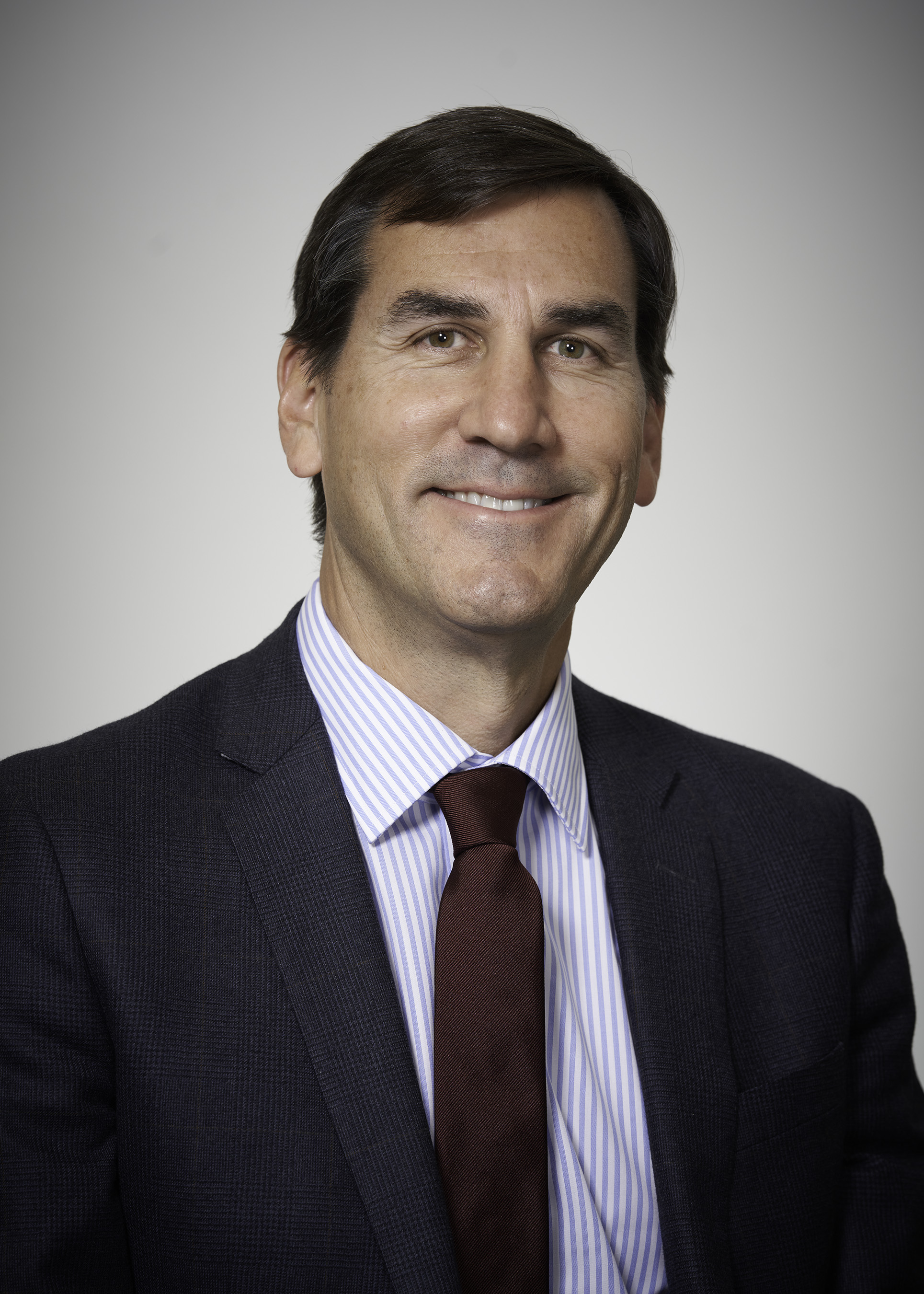 Lance Marram has recently been promoted to the role of Chief Commercial Officer, Wind. He joined us as our Senior Vice President – Global Service in October 2019. Prior to joining TPI, Mr. Marram was the Managing Director for Senvion North America. Prior to Senvion, Mr. Marram managed his own advisory company, E2M International. Prior to that, Mr. Marram also spent 3 years as Vice President Business Development at Vestas while living in Spain and also spent seven years working for Gamesa. While at Gamesa, he started Gamesa's wind business in North America, as well as in the UK and Ireland, after which he was promoted to Executive Vice President responsible for Sales, Marketing, and Operations for North America. Mr. Marram has a Bachelor's Degree in Environmental Law from the University of California Santa Barbara, and a MBA from IESE Business School in Barcelona, Spain.
Jerry Lavine
President, Automotive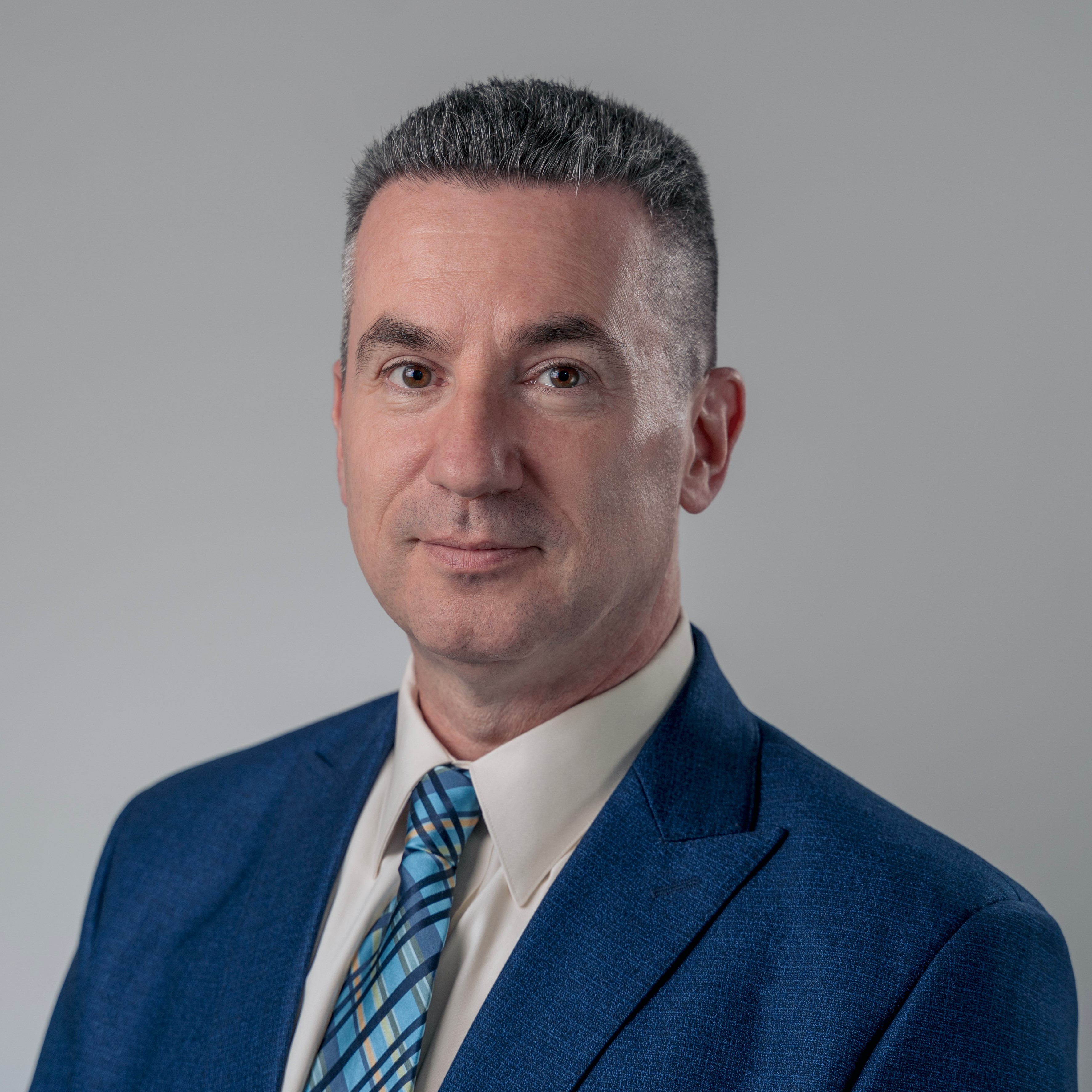 Jerry Lavine joined TPI as President, Automotive in July 2021. He has nearly 30 years in the automotive industry where he has successfully led the commercialization and launch of complete vehicles and subsystems at OEMs and Tier 1 suppliers in North America, Europe, and Asia. Jerry began his career at Ford Motor Company where he progressed through the ranks of product development to Chief Engineer. In addition, he was the Chief Technology Officer and President for Bordrin New Energy Vehicle where he led advanced manufacturing and product development, Vice President of Advanced Product for Magna, where he was responsible for the development of new technologies and mobility programs, Executive Vice President and Chief Program Officer for DURA Automotive Systems, where he was responsible for global program execution. Prior to that, he was Vice President of Global Key Account Management for Henkel, where he led account strategies, collaborating with corporate groups for product planning, innovation, and business planning. He also was Vice President of Engineering at Next Autoworks where he led the complete vehicle development. Jerry earned his BSME from the State University of New York at Binghamton, his Master of Engineering from Cornell University, and his Master of Science in Management and Engineering from the Massachusetts Institute of Technology.
James G. Schimanski
Senior Vice President – Global Supply Chain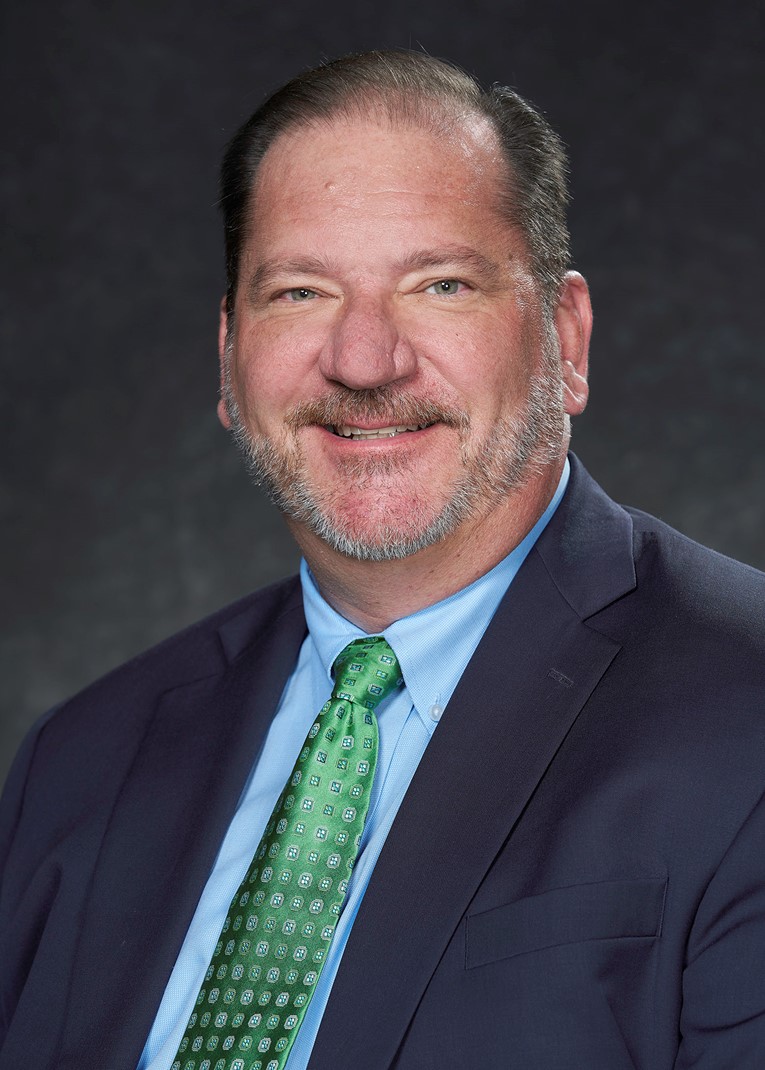 James Schimanski joined TPI in May of 2016 as our Vice President of Global Supply Chain and was promoted to Senior Vice President of Global Supply Chain in May of 2020. James comes to TPI with over 25 years of experience in the Energy and Renewable businesses. Prior to joining TPI, he was the Vice President of Supply Chain for Ogin Energy, and held leadership roles in Supply Chain for Alstom Power Wind and GE Energy Wind businesses. Over his extensive career with Alstom Power and General Electric, Mr. Schimanski has held various positions in Supply Chain, Operations, Manufacturing, Materials and Quality in both the U.S., Europe and Asia. He received his Bachelor's Degree in Business Management from Russell Sage College, and is a Six Sigma Certified Master Black Belt.
Nicholas Warchol
Senior Vice President – Technology & Projects
Nicholas Warchol joined TPI in 2007 as a Senior Engineer and in November 2023 was promoted to Senior Vice President, Technology & Projects. Most recently Nicholas was the Vice President, Global Technical Program Management, a role he has held at TPI since early 2020. Since assuming the VP role, Nicholas has focused on increasing the upstream collaboration with our customers and has been leading the Factory 2.0 project. Nicholas was previously the Global Technical Program Director for Vestas and before that he was the Engineering Director for China, responsible for all engineering and tooling activities, while supporting multiple customers during a period of rapid growth for TPI. Nicholas has a BS in Material Science Engineering from the Ohio State University and an MBA from St Ambrose University.
Thomas Adams
Senior Vice President – Wind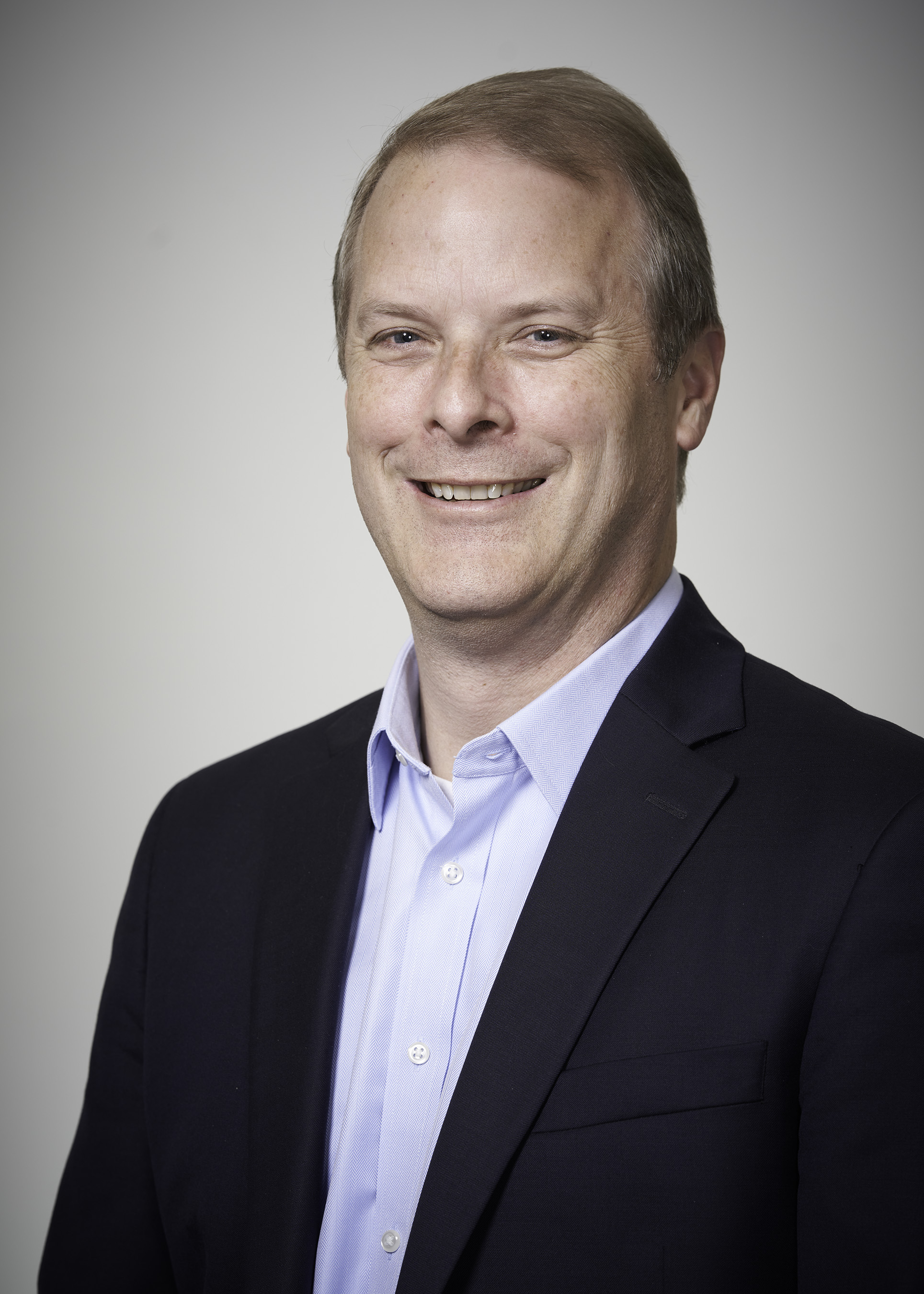 Thomas (Tom) Adams joined TPI in February of 2018 as Vice President, Global Program Management and in February 2020 was promoted to Senior Vice President, Wind. Tom's responsibilities include TPI's commercial team managing the company's customer relationships across its portfolio of wind blade supply agreements. Tom has over 25 years of business development, commercial management, and operations experience in the energy sector. Prior to TPI, he served as Vice President, Power Business Development for ABS Group, an international consultancy and certification firm and led the teams responsible for certifying offshore wind farms in Europe and the first offshore wind farm in the US. Prior to this, he led business development and commercial operations for 9 years at Wood Group's power plant engineering, construction, and maintenance businesses, and its global power services joint venture with Siemens, EthosEnergy. Earlier in his career, Tom worked in operations and commercial roles in the energy services sector for both private equity backed start-ups and international energy firms. He holds a Bachelor of Science in Mechanical Engineering from the University of California, Davis.
Gökhan Serdar
Senior Vice President – Turkey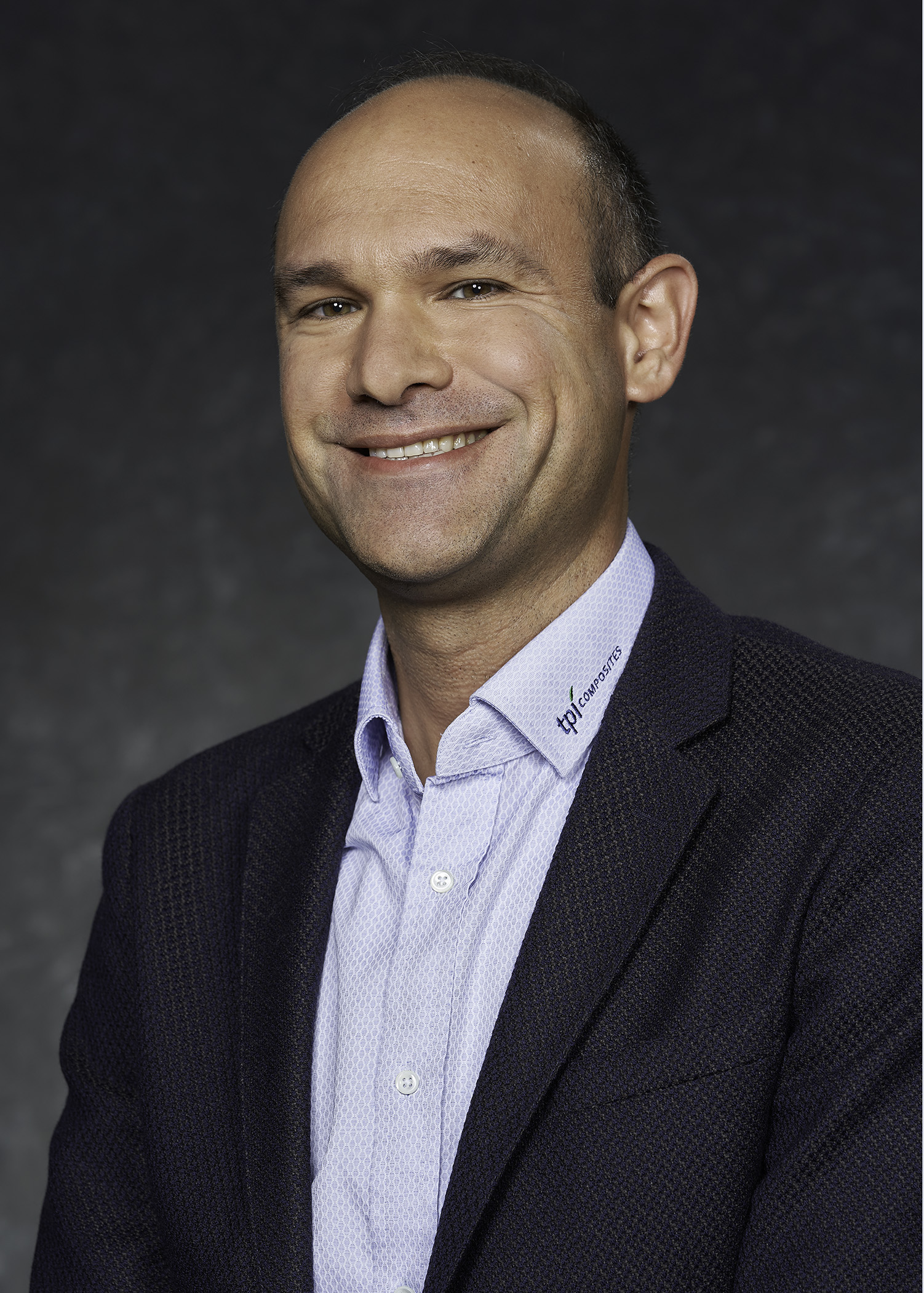 In December 2021 Gökhan Serdar was promoted to Senior Vice President, Turkey. Gökhan joined TPI in 2014 as Chief Financial Officer of EMEA; he helped the turnaround and growth of the Turkey operations and the team. He was appointed as Vice President EMEA in 2019, played a key role in stabilizing and strengthening the Turkey operation and improving overall performance of the region. Under his leadership, the Turkey team has provided significant operational support to several of TPI's other regions, most notably the India greenfield launch.
Prior to joining TPI, he served in several senior financial and operational positions within the Yasar Group companies, including bottled water, beverage, paint, food, and agribusiness operations. Prior to joining Yasar Group, Gökhan worked in public accounting for Arthur Andersen and Ernst & Young early in his career.
Gökhan holds a BS degree in Management, and he is a certified public accountant.
Patrick D. Weir
Senior Vice President – Mexico
In February 2023 Patrick (Paddy) Weir was promoted to Senior Vice President, Mexico. Patrick (Paddy) Weir joined TPI in July of 2017 as our Vice President of China Operations and in January 2019 was promoted to Senior Vice President, China. Prior to joining TPI, Mr. Weir was the Director of Taylor Weir Limited, a business performance and leadership consultancy business. He focused on working with clients in different parts of the wind industry supply chain who were planning to execute on high growth plans or new product introduction. Mr. Weir also spent seven years with Vestas as the Vice President and Managing Director of their UK Blade operations. The UK operation manufactured and exported globally. Prior to Vestas, Mr. Weir spent more than 10 years working for Xerox corporation in their European Manufacturing and Supply Chain Operations. Mr. Weir has a BA in business studies and a post-graduate degree in management studies.